Although Roland Emmerich's 2012 predicted otherwise, Earth and its inhabitants have survived the year in a most unspectacular way. Which means… another whole year of lots and lots of movies! It is difficult to be shielded from the marketing onslaught that precedes the release of big budget movies, let alone discover the smaller gems that hardly get more than a week in cinemas. Therefore, to bring some sanity to Hollywood's calendar year, here is a list of 40 films to look forward to in 2013, sans the publicity circus.
Note: All release dates mentioned are for the USA, for the sake of some order. They are also, due to the general unreliability of soothsayers, subject to change.
Gangster Squad
Drama, Thriller
Release Date: January 11th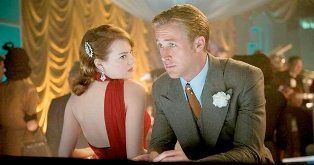 When Ryan Gosling, Sean Penn, Josh Brolin and Emma Stone appear in a movie together, there's not much reason to *not* watch the film. Set in the 40s and 50s, this is a cops and crooks tale with two very attractive leads dressed in the best of 40s fashion.
Zero Dark Thirty
Drama, Thriller
Release Date: January 11th


Kathryn Bigelow's latest, after Oscar winning The Hurt Locker, is about the mission that hunted down one Osama Bin Laden. C.I.A. may dispute some of the facts of the movie, specifically the use of torture to elicit information, but this is probably the only way we'll know what really happened on that fateful night. I am kidding, of course.
The Last Stand
Action
Release Date: January 18th


Arnold Schwarzenegger returns to big-screen action roles in this film by South Korean director Jee-won Kim. And before dismissing this as another wannbe-comeback-by-ageing-star, know that Jee-won Kim deals in cinematic excellence. His last 4 Korean films are top-of-the-line thrillers, which make him the right candidate to bring Arnie back.
Movie 43
Comedy
Release Date: January 25th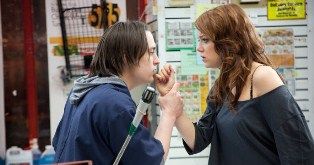 Described as "an ensemble comedy intertwining different tales", this is an anthology of 12 stories by 12 directors. The common theme: who knows! All that is known is that it is deliciously R-rated and stars some people we all love to watch: Hugh Jackman, Emma Stone, Chloë Grace Moretz, Naomi Watts, Kate Winslet, Liev Schreiber, Terrence Howard and many more!
Warm Bodies
Comedy
Release Date: February 1st


Look forward to this movie in absurdist glee. Jonathan Levine's follow-up to his fascinating 2011 movie 50/50 (starring Joseph Gordon-Lewitt) is about a zombie who falls in love with his victim's girlfriend, and therefore starts a reverse cycle of change. Will love be the anti-virus to the zombie apocalypse? It should make for a perfect date-movie.
Side Effects
Drama, Thriller
Release Date: February 8th


Anything with Steven Soderbergh's name (Ocean's 11/12/13, Magic Mike, Solaris, etc) automatically qualifies as a movie to watch out for. Starring Rooney Mara, Channing Tatum (his 3rd film with the director), Jude Law and Catherine Zeta-Jones, the movie is about a woman who turns to prescription drugs to battle her anxiety of her husband's release from prison.
A Good Day to Die Hard
Action
Release Date: February 15th


Unfortunately, this next Die Hard movie is directed by the person whose last two movies were Max Payne and The Omen, both derided for their failure to capitalize on the original. But it still stars an 80s action star who never retired: Bruce Willis. And that's reason enough to say "Yippee Ki-Yay Mother Russia!" (You do know the movie is set in Russia, don't you?)
Stoker
Suspense, Thriller
Release Date: March 1st


Going by the movies he makes, Chan-wook Park, the South Korean genius behind movies like Oldboy, was probably born on a dark night by the sound of howling wolves and fluttering bats. His English language debut looks just as evil and intriguing as his past works. The movie has Mia Wasikowska's India getting infatuated with the uncle who starts visiting her unstable mother, played by Nicole Kidman. The thing is, India didn't know this uncle existed before her father's death. Eerie!
Jack The Giant Slayer
Action, Fantasy
Release Date: March 1st


Bryan Singer, the once celebrated director of such fan-favorite films as The Usual Suspects, X-Men and X2 is now lost to semi-obscurity because of the perception that Superman Returns was a box-office misfire (it wasn't!). Yet, the man's talent cannot be denied. Unfortunately, there is one movie of his to be endured before he regains his studio-freedom – he was contractually obliged to make this movie because everyone thought of Superman Returns as a debacle. As bad as this movie seems, look for some genuinely thrilling moments in this CGI buffet.
Oz: The Great and Powerful
Fantasy, Adventure
Release Date: January 25th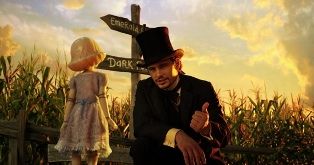 The movie explores the journey of a stage magician to magical land and his ascension to fairy-tale legend. Sam Raimi's prequel to The Wizard Of Oz would have not been much to look forward to if he wasn't directing it. He did direct Evil Dead and Spider-Man 2 after all. It also stars three gorgeous women, Mila Kunis, Rachel Weisz and Michelle Williams, one of who is an evil witch. Which witch is which? (Take that, Dr. Suess!)
Trance
Thriller, Drama
Release Date: March 15th


Danny Boyle has an impeccable track record, even if the sloppiness of Slumdog Millionaire is taken into account. His next is a crime thriller is *not* about a genre of electronic dance music, but an heist story with an art auctioneer, a gang of thieves and, to give the movie its title, a hypnotherapist. Tip: when googling for the title, include the director's name.
Carrie
Horror
Release Date: March 15th


If you haven't watched Brian De Palma's masterful 1976 adaptation of the Stephen King novel, now may be a good time to pick it up. Then, look forward to this remake with skepticism. At least it got the casting right: Carrie and her mother are played by Chloë Grace Moretz and Julianne Moore respectively, so not all is lost. Also, for fans of horror movies with kids, watch Chloë Grace Moretz in Let Me In.
G. I. Joe: Retaliation
Action
Release Date: March 29th


Realizing what was missing in the first movie, the makers of the sequel have added star-power that can resuscitate and dying franchise: Dwayne The Rock Johnson and Bruce Willis. But the movie has been delayed from its initial 2012 release date to add more screen time for Channing Tatum, who was originally killed off for not being a big enough star. But the delay shouldn't dampen any prospects this movie has. Here, read those three names again: Channing Tatum. The Rock. Bruce Willis.
The Place Beyond The Pines
Drama
Release Date: March 29th


Ryan Gosling on wheels. Ryan Gosling wearing a jacket and gloves. Ryan Gosling playing an anti-hero. Ryan Gosling with Eva Mendes. Ryan Gosling vs Bradley Cooper. So you get the drift. Also, Ryan Gosling.
To The Wonder
Drama
Release Date: April 12th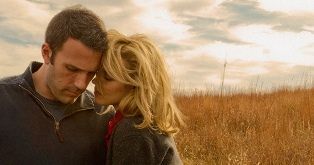 Terrence Malick's second movie in three years. Chuck Norris catching a cold. I would bet on the latter. But, as improbable as the former sounds, it is true. Quite typically, the movie is getting some polarizing reviews, a sure sign that Mr Malick's brand of art continues to be as inaccessible as loved. Look to this movie as the ultimate detox from everything.
Evil Dead
Horror
Release Date: April 12th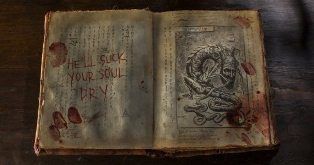 Has The Cabin In The Woods forever made us immune to movies like Evil Dead? We'll find out when the remake hits screens. The original is a cult classic, and the only thing this remake has going for it is that Sam Raimi and Bruce Campbell serve as producers. Let's hope Ash has a cameo at least.
Oblivion
Scifi, Action
Release Date: April 26th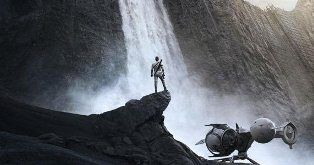 2013's Post-Apocalyptic Sci-fi #1.
Argument for: Morgan Freeman wears sunglasses in the dark while using a match to not light a cigar.
Argument against: Tom Cruise is called Jack and plays a human Wall-E.
Winner: Morgan Freeman.
Pain & Gain
Crime, Thriller
Release Date: April 26th


PAIN & GAIN/ Michael Bay/ 26 Apr.
Michael Bay takes a hiatus from the Transformers universe to make a relatively smaller movie. Mark Wahlberg and Dwayne The Rock Johnson play bodybuilders who get involved in a kidnapping crime. The movie can't not have explosions but what is really worth looking forward to: The Rock playing this huge and muscular soft guy.
Iron Man 3
Superhero, Action
Release Date: May 3rd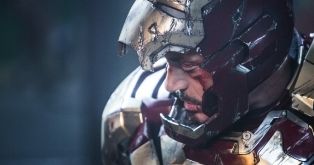 After the disappointing Iron Man 2, another sequel shouldn't be too exciting a prospect. But being the first marvel movie after the awesomeness of The Avengers and that Shane Black is directing it will tap easily into fan-boy fever. The Avengers' phase 2.0 begins here.
Star Trek Into Darkness
Scifi, Action
Release Date: May 17th


If there is one movie The Avengers can be compared to, it is 2009's Star Trek, one of the biggest and most fun ensemble blockbusters of recent years. The crew this time face a threat in the form of Benedict Cumberbatch, who plays an undisclosed villain. If you don't know that name, you are in for one huge discovery. Tip: Watch the BBC TV's Sherlock. 2 Seasons, 3 episodes each. Outstanding.
The Fast And Furious 6
Action
Release Date: May 24th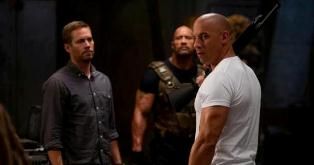 The sixth edition of an open-ended franchise isn't usually much to talk about. But 2011's Fast Five was one of the most entertaining movies of that year. Most of the cast and crew (read: Vin Diesel, The Rock and the director) return for this installment and they are joined by the one alumnus who could only raise the anticipation: Michelle Rodriguez.
After Earth
Scifi, Thriller
Release Date: June 7th


2013's Post-Apocalyptic Sci-fi #2.
Yes, it is directed by M. Night Shyamalan, but here me out first, okay? This is the *first* time that Shyamalan is directing a movie from someone else's script. That writer is Stephen Gaghan, the man behind Traffic and Syriana. Apart from acting in it with his son, Will Smith has also produced the film. This points to the one thing that all ex-Shyamalan Fans want: putting him on a leash. But it may still be better to wait for the reviews before jumping in line for a ticket.
Now You See Me
Thriller
Release Date: June 7th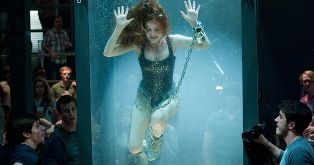 Although Louis Leterrier's last movie was the horrible Clash of the Titans, he comes back to the non-CGI world of old-fashioned thriller with this film. Jesse Eisenberg leads a team of stage magicians (including always-awesome Woody Harrelson and gorgeous red-head Isla Fisher) who pull off bank heists during their performances, and shower the money on their audience at the end of the show while Mark Ruffalo from the FBI tries to catch them. Also, music by the Chemical Brothers.
Man of Steel
Superhero, Action
Release Date: June 14th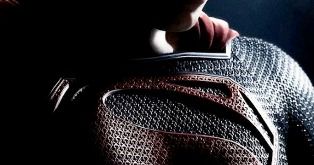 Superman. A complete reboot (like Batman Begins). Story by David S Goyer (The Dark Knight trilogy). Mentored by Christopher Nolan. Directed by Zack Snyder (300, Watchmen). General Zod.
Monster University
Animated
Release Date: June 21st


Until last year, just one word was used to describe these movies: Pixar. After their last two mis-hits (Brave wasn't bad, but it just wasn't up there), Pixar can do with some fan buy-back. What could be better than to go prequel on one of their beloved movies? For one, they could just make another original film. Sigh.
World War Z
Thriller, Zombie
Release Date: June 21st


Delayed from 2012, this Brad Pitt thriller is now placed in a prime summer spot of 2013. The "Z" in the title, you see, refers to Zombies. Based on the best-selling (and awesome) book of the same name, Brad Pitt plays a UN representative who travels the globe interviewing survivors, writing a report on the great zombie war. Great, I say. High time Hollywood gets an A-list revival of the zombie genre.
Pacific Rim
Scifi, Action
Release Date: July 12th


Gigantic robots vs humongous monsters in a movie by talent powerhouse del Toro (his first film since 2008's Hellboy II). Also, Idris Elba and Ron Perlman in the same film. There's little more to ask for in a summer.
The Wolverine
Superhero, Action
Release Date: July 26th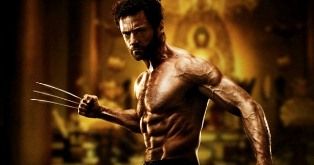 Although a dismal last outing, Hugh Jackman's Wolverine is one of the best realized superhero characters of recent times. He deserves another chance. This time, Wolverine travels to Japan to train with a Samurai warrior. His claws vs Ninja swords already sounds exciting!
Elysium
Scifi, Action
Release Date: August 9th


ELYSIUM/ Neil Blomkamp/ 09 Aug.
2013's Post-Apocalyptic Sci-fi #3.
Matt Damon goes bald (!) and desperate in a future where the rich live in a space-station while the poor survive in a ruined Earth. His mission: Equality. C'mon, this is Hollywood, people! Directed by the guy who gave us District 9.
Riddick
Scifi, Action
Release Date: September 6th


After an ambitious sequel that somehow failed at the box-office, David Twohy takes Vin Diesel's Riddick back to his Pitch Black roots: he's alone on a planet of alien predators while mercenaries descend on said planet to hunt him down and win the bounty on his head. Time to dust out that Pitch Black DVD for a rewatch!
Sin City: A Dame For Kill For
Crime, Thriller
Release Date: October 4th


SIN CITY: A DAME TO KILL FOR/ Robert Rodriguez & Frank Miller/ 04 Oct.
Whatever your opinion of Robert Rodriguez, it can't be denied that Sin City was a sight to behold, if not for the high-contrast visuals, then for Mickey Rourke's Marv. He's back, and Clive Owen too. The sequel is finally off the ground, landing late 2013. No news on who plays the titular Dame yet, a role turned down by Angelina Jolie.
Oldboy
Thriller, Suspense
Release Date: October 11th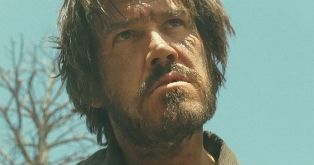 The right casting can leap-frog a movie from distaste to anticipation. Chan-wook Park's original Korean Oldboy is the definitive revenge film. Spike Lee has a tough task ahead, but having Josh Brolin play the protagonist is half the battle won. The question is, how much of the r-rated content this remake retains?
Gravity
Scifi, Thriller
Release Date: October 18th


Alfonso Cuarón working on a sci-fi space-survival movie should give any film fan short breath. The premise adds to the anticipation, setting it up to compete for the best of the year: In space, two survivors on a mission to repair the Hubble telescope desperately try to return to earth after their space shuttle is destroyed. Survivors: George Clooney and Sandra Bullock.
Malavita
Crime
Release Date: October 18th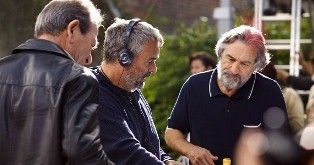 Luc Besson returning to Hollywood is to look forward to. After all, this is the man who directed us Léon: The Professional and The Fifth Element! His upcoming film stars Robert De Niro, Tommy Lee Jones and Michelle Pfeiffer as members of an old Mafia family that relocate under new identities to a quite French town but don't forget their old ways. Robert De Niro. Mafia. Expletive A!
The World's End
Comedy
Release Date: October 25th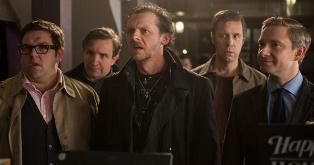 The last of Edgar Wright's "Blood and Ice Cream trilogy" (Shaun of the Dead and Hot Fuzz being the other two excellent & hilarious movies), this film is about a friends' reunion for a pub crawl, not realizing that they may be the only hope for the world to survive its end. No points for guessing that Simon Pegg and Nick Frost return, this time joined by Martin Freeman (The Hobbit) and Rosamund Pike (Die Another Day). Expect it to win the "funniest film of the year" title.
Thor: The Dark World
Superhero, Action
Release Date: November 8th


Chris Hemsworth as Thor is as perfect as a superhero casting can be. His first outing was unexpectedly good. His second was unexpectedly fantastic. And although this movie is not by an acclaimed director (Alan Taylor biggest credit is for directing most episodes of HBO's Game of Thrones), a well-established mythology and Marvel's strong quality control point towards a fun time at the movies again. Also, Loki. And, Idris Elba as Heimdall.
Frozen
Animated
Release Date: November 29th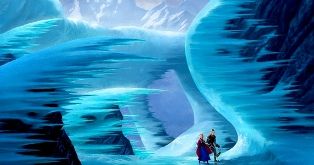 After the last two animated films by Disney, Tangled and Wreck-It Ralph, the studio is quickly regaining its position as the best in the business of animated films (much thanks to Pixar's John Lasseter taking on the studio's Chief Creative Officer title). And that I a good enough reason to look forward to this movie. The premise? A young girl and mountain climber go looking for the Snow Queen to end the permanent winter in their kingdom. Yup, sounds like it is right up Disney's alley!
The Hobbit: The Desolation of Smaug
Fantasy, Adventure
Release Date: December 13th


The title of this film and that last shot of An Unexpected Journey quite nicely setup the second film in The Hobbit trilogy to be the most exciting of the three. But before the company reaches the Lonely Mountain and face Smaug, there is a LOT of ground to cover. With the introductions and setup previously completed, expect a much faster and thrilling ride in this film, whatever its length. Bonus tip: watch it in High Frame Rate 3D!
Jack Ryan
Thriller
Release Date: December 27th


Another attempt to restart the Jack Ryan franchise would normally be an uninteresting idea, even if Ben Affleck's take of the character in 2002's The Sum of All Fears wasn't all that bad. But know this: Star Trek's Captain Kirk himself, Chris Pine, plays the titular hero and this is Kenneth Branagh's first film as director after Thor. Even Tom Clancy, the author who created the Jack Ryan character, would be excited!
The Wolf of Wall Street
Crime, Drama
Release Date: TBA


After the surprisingly mediocre HUGO without his muse, Martin Scorsese returns to Leonardo DiCaprio in 2D for his take on the Wall Street fiasco. Leo plays the wolf, unwilling to cooperate in the investigation of large scale securities fraud. Joining him onscreen are Matthew McConaughey and The Artist's charismatic leading man Jean Dujardin. No release date yet though.
Movies that also deserve a mention: White House Down (Channing Tatum rescuing President Jamie Foxx in a Roland Emmerich film), The Lone Ranger (Gore Verbinski and Johnny Depp together again), the Great Gatsby (opulent production by Moulin Rouge director Baz Luhrmannm starring Leonardo DiCaprio and Tobey Maguire) and Turbo (Dreamworks Animation's snail-wanna-race tale voiced by Ryan Reynolds). And a whole bunch of franchise editions too: Kick-Ass 2, Despicable Me 2, 300: Rise of an Empire, Red 2, The Hangover III and The Hunger Games: Catching Fire among others.
This is by no stretch a definitive list, so do explore the more obscure films that do not feature on this list. Lastly, whatever stress may trouble you in your daily lives, give yourself a deserving break, leave it all behind and enter the cinema. Have a great 2013 at the movies!